Cracking windows 10 password kali linux. Hack Any Windows Version Password Using Kali chntpw tool in 20 seconds!
Cracking windows 10 password kali linux
Rating: 9,5/10

509

reviews
Hack Windows 10 Password In 2 Minutes [Works For All Windows Versions]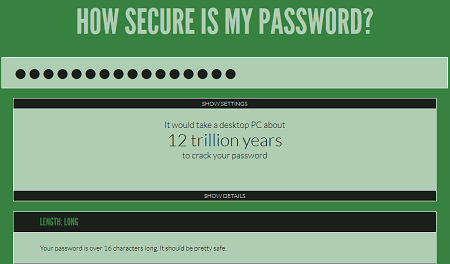 Feel free to ask any questions in comments. First it will use the passwd and shadow file to create an output file. I took it as a personal challenge to break into the Windows security layer and extract her password. With Windows 10 Anniversary Update, things got tougher when it comes to cracking Windows password but after trying different approaches, I managed to do it. If running John on a Unix-like system, you can simply disconnect from the server, close your xterm, etc. With hashcat, this is called a hybrid attack.
Next
Cracking password in Kali Linux using John the Ripper
Then it will load the program, and detect all system and account on your computer, follow the interface to reset your Windows 10 password. More the passwords to try, more the time required. Mode descriptions here are short and only cover the basic things. Also, when you create a user, you need their home directories created, so yes, go through post if you have any doubts. It uses a wordlist full of passwords and then tries to crack a given password hash using each of the password from the wordlist. This is the simplest cracking mode supported by John.
Next
How Can I Hack My Windows 10 Laptop Using the tojan.exe on Kali Linux « Null Byte :: WonderHowTo
Then, download and extract the latest mimikatz release:. Crack the password in Linux using John the ripper: John the Ripper is a fast password cracker, Its primary purpose is to detect weak Unix passwords. If it were not there then john would have failed. Changing the password does not always work on Windows 7,8 systems. Well it is a bit surprising to know that this classic windows backdoor works even in the latest Windows 10! Successfully guessed passwords are also tried against all loaded password hashes just in case more users have the same password. Compared to offline local account, Microsoft online account makes it super easy to reset your password to regain access to your computer.
Next
Crack passwords in Kali Linux with Hydra
Write the password of your choice in the above command by replacing NewPassword. Enter your root username and password when logging in. Then run: mailer mypasswd Configuration file. Cracking Windows 10 passwords with john the ripper on Kali Linux 2016. Please refer to for information on the programming language used.
Next
Hack Windows 10 Password In 2 Minutes [Works For All Windows Versions]
Please refer to for general information on the configuration file and its possible locations. Now Shutdown and boot into Windows. Click Browse to locate your Kali Linux image. You can find the actual implementation of such a cracking mode with lots of comments in the default configuration file supplied with John. It works by listing all user accounts on your computer, you only need to select a user account on your computer and click the password reset button.
Next
Crack and Reset the system password locally using Kali linux
If you are using Windows 7 or above Type 1 to clear the Password. In that case one may lose all the data, not to mention the service charges. A rule of thumb for passwords is the longer, the better. Usage only allowed for legal purposes. In this case I used 1 because many routers cannot handle multiple connections and would freeze or hang for a short while.
Next
2 methods to recover windows 10 administrator password
Now a days hashes are more easily crackable using free rainbow tables available online. Once you have downloaded the tables you will need to unzip them in separate folders. Resetting the password was not an option! We simply need to target this file to retrieve the password Now you can see the ophcrack application windows. All you need to do is specify a wordlist a text file containing one word per line and some password files. Or first create a new user with a simple password. Get as much information about the computer owner as possible.
Next
Crack and Reset the system password locally using Kali linux
This is easy, but the wordlist needs to be very large indeed to increase the possibility of cracking the password. However still brute forcing is a good practice for hackers so you should keep trying all techniques to hack a system. It will open the following view. Cracking Windows xp,vista,7,8 Passwords With Kali linux. Generally, it is used for weak passwords. Reset Windows password with chntpw: Navigate to the Windows password database file. Forgot Windows 10 Administrator Password? The default may vary depending on the version and build of JtR.
Next