Dell bios master password generator 1f66. Master Password Generator
Dell bios master password generator 1f66
Rating: 7,4/10

1353

reviews
DELL 595B (Bios Master Key Generator)
Reboot your Dell and press F12 to access the boot menu. The problem is not with the vendors, many use as part of their income. Have a question about this project? All your password are belong to us. Suggestions cannot be applied from pending reviews. The problem is that I forget the password The password is lost because I don't remember it. Master Password Generator for Dell D35B A95B 595B 2A7B.
Next
BIOS master password
There's multiple reported sources of the keygen program you're referring to. Come on, you have proved to everyone you are the real deal. And can make this whole thing better by posting all the code he has, but sadly he got sucked in by greed. Our company works on the computer market successfully for over 10 years. Operating System Password:The operating system will only provide protection to data if the operating system is running. Asyncritus is playing internet robinhood! Digital Kaos does not condone any illegal operations, including obtaining premium tv for free. I ask, who would buy Keygen knowing we will publish them? It's just different implementations from the same source code, methinks.
Next
New password generators for Dell 1F66 and 6FF1 by A
Take care bud, be smart and enjoy your weekend. Sign up for a free GitHub account to open an issue and contact its maintainers and the community. Suggestions cannot be applied while viewing a subset of changes. Hopefully you'll get something that works. Your point about vendors plural not fixing their security. Yes, we can do it in a more professional manner.
Next
Dell Bios master password? : techsupport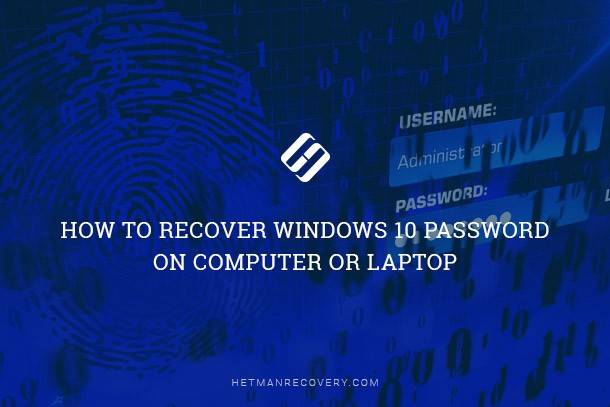 Sounds stupid but there are some basic skills my little self taught brain never learneded. If they improve on how they do things, everyone will benefit. But I found the script to generate a new 'master' password, and that one did work. As far as I can see you have only shafted Dell so far and obviously because you decided to do what Dogbert and others didn't. She has been given a Dell Vostro 1700 for free.
Next
BIOS Master Password Generator for Laptops
Cheers, thanks for stopping by 1024kb. But I realize that some folks prefer paying to searching for other ways, so if some other entrepreneurial spirits make their money for what can be had for free, I do not care, caveat emptor. But I realize that some folks prefer paying to searching for other ways, so if some other entrepreneurial spirits make their money for what can be had for free, I do not care, caveat emptor. Pick any one of the options and follow its instructions. Now you come out of nowhere and decide you have a right to destroy these people's business just because you see the things differently. For me E4300 the filename was E4300A06. Suggestions cannot be applied while the pull request is closed.
Next
DELL 595B (Bios Master Key Generator)
Kindly private message me the error code with service tag of the computer so that I can take the case forward. I am having the same problem with a Latitude D830 which I purchased used from Tampa Laptops through Amazon in September. Dell Technical Support will request the Service Tag and Express Service Code from the bottom of the Latitude. Sellers multiply like freakin bacteria. If the computer responds with the message Invalid Password, press the Enter key and continue to enter the same password three more times.
Next
BIOS Master Password Generator for Laptops
By the way, what stops your poor folks from calling Dell and getting the master code from them? We no longer support any further discussion on this topic as we believe all the free help that could be given is already out there the post below sums it up pretty well. If you care about poor people why not put Hacked paypals, credit cards or bank accounts here so they can profit? And look, even Slava doesn't want to go as far as you would like to with this pull! I had set an administrators password on my Dell acer aspire 5532, and cannot remember what I set the password as. Once you received your master password from dellpasswords. And also I tried your generator. Were they all greedy lowlifes? Some things are better kept secret.
Next
Downgrade/Unlock Dell Laptop BIOS (e6400/d630 series)
And mind you, don't take it as I'm telling you what to do. You must be in your 20s now, am I right? Agree past all of the update screens and although the launcher states it will automatically reboot you will manually have to type exit to exit the shell and click the start menu to reboot the computer. Just think twice before completing this pull. The Dell web site also has a tool to. Maybe they had more common sense than you. You must change the existing code in this line in order to create a valid suggestion.
Next
Dell BIOS password removal. Read this first BEFORE posting.
Please make sure to enter the password exactly as listed paying close attention to the difference between a letter l and the number 1. As far as the password generator, how do I get that to run? Is it because you believe they make their money in a wrongful way? If your system number ends in a different alphanumeric key then you can continue. Some even include screenshots from this site. Lol have a good night and once again thank you a million. This suggestion is invalid because no changes were made to the code. Dell tell me the process for entering the generated password in your laptop is: Enter the generated Master Password, press Enter.
Next